by Tahmineh Rostami
I live in exile. I had to leave forever the country I love…..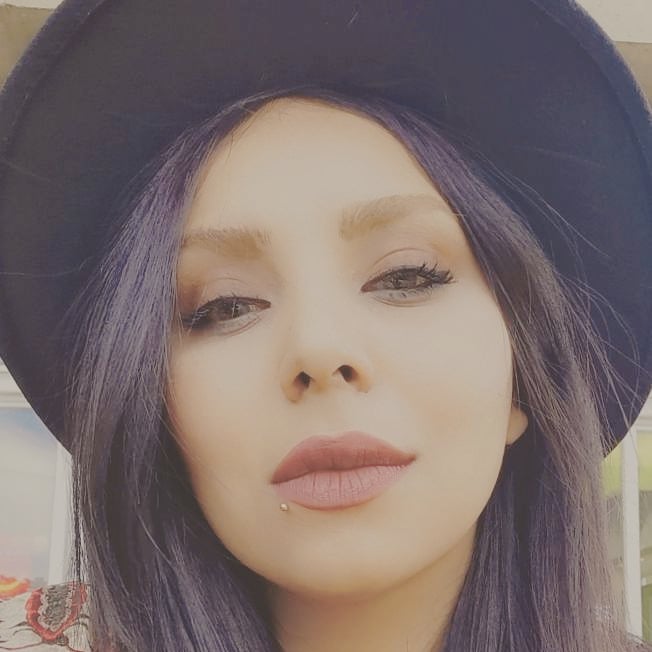 I was always a politically thinking person who chose the means of art to point out grievances and to change something. So I studied literature (fiction) in Iran and focused on the topic of freedom. I also led a theater troupe of children and young people with disabilities and won several international awards.
I wrote to defend the rights of women and prisoners and was reprimanded many times for this. But I wanted to make her voice against the forced hijab resound loudly in the streets of Tehran and, in protest against the oppression, I publicly took off my headscarf! The consequence was that I was attacked and beaten in the streets.
After long internal conflicts I had to leave Iran because the pressure was too great to continue living there and to fight inequality. In addition, there were personal reasons that made my decision to flee inevitable. I was forced into a marriage with a man I did not love. When I became rebellious again and again, I was threatened with being burned or sentenced to death by stoning if I did not behave adequately. This pressure was exerted on me mainly because of my political convictions, since I am an atheist and was active against Islam. My life was no longer safe in my very religious family and this theocratic state. So I was forced to leave my country. When I was already in Germany, I was also threatened, they sent me the picture of an acid bottle, that would expect me.
However, I always had the hope to reach a country where I am safe to fight freely for women's rights.
I made a video about the destruction of women by burning. This happens frequently in Iran. It tries to capture what a religious sexual morality, the cult of virgins, does.