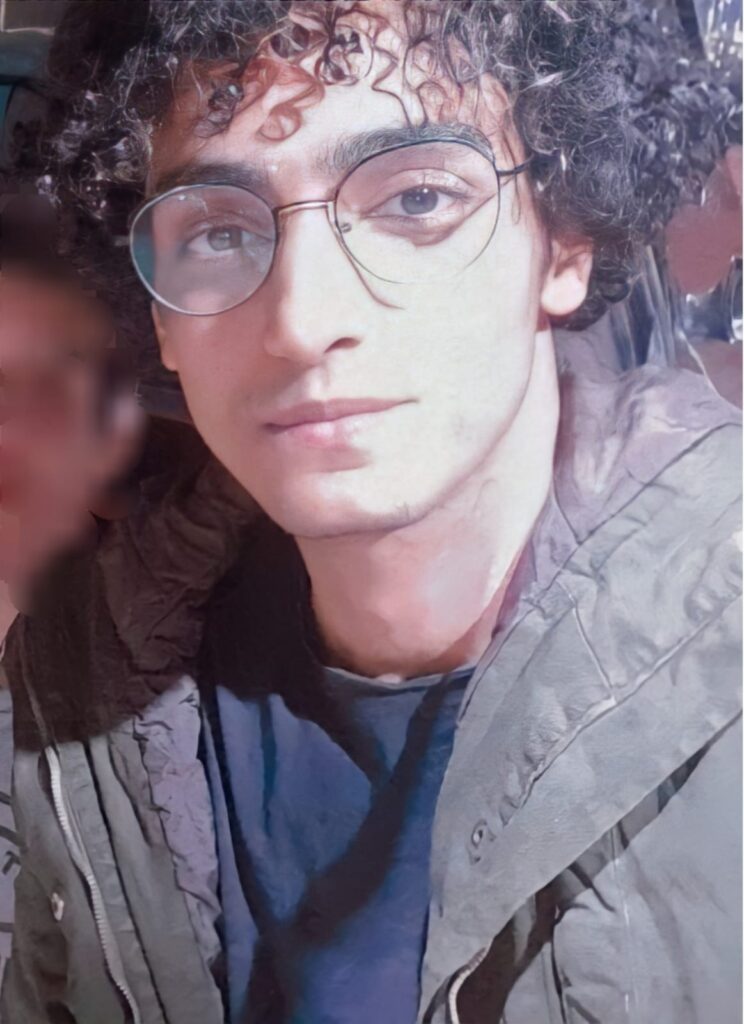 A post on Facebook became his undoing. Now the 22-year-old Egyptian Abd el Rahman is in the high-security prison in Gamasa. This is among the worst prisons in Egypt.
Abd el Rahman is in his early 20s and is studying computer science at an Egyptian university. In addition to his studies, he is an avid reader and enjoys learning about other countries and cultures. Like many young people, he is also active on Facebook and posts regularly. But on November 12, 2020, he makes a post which will change his life forever:
"He never expected his post to trend like this. Just after a day he found more than 20 people from his neighborhood trying to find and attack him" says Ibrahim, a friend of Abd el Rahman.
A neighbor who was a friend of Abd el Rahman's warned him, and he was able to flee. The neighbor was also able to convince the angry crowd that Abd el Rahman was not at home. After spending a night at a friend's house, he learned that police had searched his apartment looking for him.
"Muslim friends and family turned their backs on him. With few exceptions, other friends, who are ex-Muslims, were afraid to contact him. Police even briefly arrested the neighbor friend who had warned him," Ibrahim said.
Abd el Rahman eventually surrendered to police with the intention of apologizing for his statements. He was arrested and detained.
In court, he was sentenced to five years in prison under Egypt's blasphemy laws. His appeal to the court with a request to reduce his prison term was rejected.
Abd el Rahman is currently serving his sentence in Gamasa maximum security prison. This prison appears several times in a report submitted to the UN Human Rights Council as part of the Universal Periodic Review (UPR). It is listed as one of ten Egyptian prisons where abuse and cruel treatment occurred. It also documented cases where prisoners were held in solitary confinement.
Unfortunately, there is not much known about the prison conditions of Abd el Rahman. His family and friends are afraid of endangering themselves by visiting him. Ibrahim only knows to report that Abd el Rahman is not allowed to have a computer and to read books, so he cannot continue his computer science studies in prison.
But how could it come to this? What does a 22-year-old student have to write to be treated like this?
"Why are you making such a big deal about it?"
In November 2020, the Islamic world was in a tense mood toward France. French President Emmanuel Macron had earlier called for a fight against radical Islamism at the memorial service for Samuel Paty. Paty, a teacher, had shown cartoons of the Prophet Muhammad in class and was murdered by an Islamist assassin as a result.
Macron's call and the renewed debate about the Muhammad cartoons were the talk of the press, politics and social media in many Islamic countries. For example, Bangladesh saw tens of thousands of protesters take to the streets, Iran's Foreign Ministry summoned the chargé d'affaires of the French Embassy in Tehran, and Turkish leader Recep Tayyip Erdogan called for a boycott of French goods.
Abd el Rahman did not share the general disapproval towards France. On November 12, 2020, he wrote on Facebook "Screw Mohammed. Why are you making such a big deal about it?" (translated from Arabic). He received over sixteen thousand negative responses to this post. Previously, his posts were read only by his friends, but now there was a real hate campaign against him. One user commented on his post with "Why don't you kill him? Can you only rant about Macron?". The hatred of this campaign did not stay on Facebook, but found its way into real life. It culminated in a mob gathering in front of his house and eventually in his imprisonment.