Mohammed fled from Iraq to Germany in 2015 and was granted refugee status in 2020. The Secular Refugee Aid Stuttgart asked him about his history.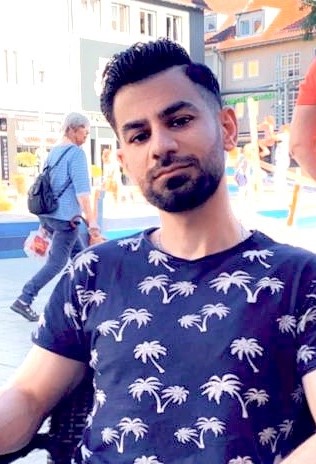 Mohammed, for what reasons did you flee your homeland?
Since I am an atheist, my life was in danger. I had to expect to be killed.
How did you become an atheist?
I come from a religious family that belongs to an ancient Bedouin tribe. My parents have become more and more religious over the years. As a child and teenager, I was forced to visit the mosque and observe the Holy Month and Ramadan. Then I started to deal more intensively with questions of faith, and more and more critical questions came to me. After careful consideration, I decided at the age of 18 to leave Islam for good. The ubiquitous violence, the lack of freedom, the lack of critical faculties, the entanglement with the state, the understanding of marriage and the strict rules in general have deeply deterred me. I also found no answers to existential questions in Islam or in any other religion. For me, facts, realities and science became the basis of my thinking. The poet and free thinker Abu l-Ala al-Ma`arri, who lived 1000 years ago and was critical of religion, became a source of inspiration for me.
How was your atheism discovered, how did the threatening situation arise?
Continue reading

"The story of Mohammed, an atheist from Iraq"