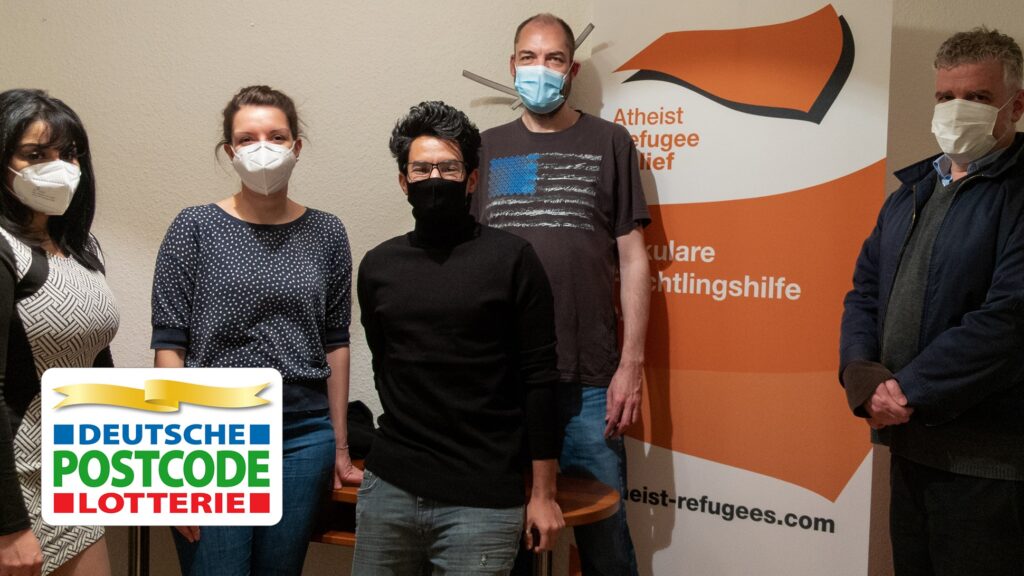 Atheist Refugee Relief moved into its first own office at Stadtwaldgürtel 89 in Cologne on January 1, 2021. This was made possible by funding from the Deutsche Postcode Lottery. The office serves as a contact point for refugees who are not religious. It offers the opportunity to discuss confidential matters in a safe environment. To ensure further processing, funds continued to be provided for computers and software, as well as other items such as furnishing the office.
Now there is a point of contact that those affected can turn to in person, by phone and digitally. This is the first facility of its kind in Germany and is of great importance, especially in view of the steadily growing number of non-religious people, mostly with a Muslim background.
We would like to thank the Deutsche Postcode Lottery for their support of our work, which is currently run purely on a voluntary basis.