By Sina Nasiri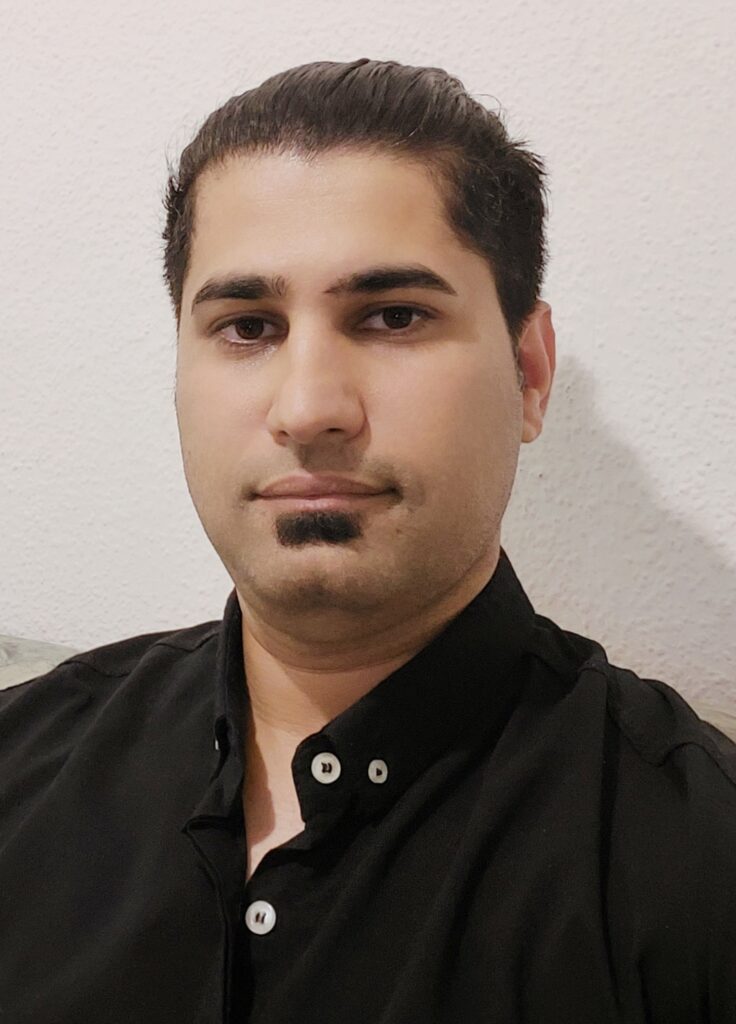 "It was 21th of October 2015 and I was coming back to home from Military Service Training Center as always where in the middle of the way, I have been arrested by Iranian Intelligence Organization (Sepah) in order to send me to Central Prison of Arak. After long torturing and interrogation under severe pressure, they forced me to confess to my actions and they sentenced me for death penalty."
This is the story of Sina Dehghan, an Iranian citizen, who has been accused of what is called blasphemy. His problems with Iranian Islamic Regime starts when he decides to create a channel in Line, a freeware app, for writing his ideas against Islam and criticizing Quran. Now, he is waiting for the controversial and false and inhuman punishment of death penalty at the hands of Injustice.
This is just one of many cases of Ex-Muslim Iranians who risked their lives expressing their ideas, people who were born Muslims, but subsequently left the Islamic religion. Although their numbers have increased in recent years, they nevertheless still face ostracism or retaliation from their families and communities due to their beliefs about apostasy in Islam.
Atheism in the Middle East
Atheists, and those accused of apostasy from the official religion, may be subject to discrimination and persecution in many Muslim-majority countries.[1] According to the International Humanist and Ethical Union, compared to other nations, "Atheists… in Islamic countries face the most severe – sometimes brutal – treatment".[2] Atheists and religious skeptics can be executed in at least fourteen nations: Afghanistan, Iran, Malaysia, Maldives, Mauritania, Nigeria, Pakistan, Qatar, Saudi Arabia, Somalia, Sudan, Libya, the United Arab Emirates and Yemen.[3]
According to famous interpretations of Islam, Muslims are not actually free to change their religion or become an atheist: denying Islam and becoming an apostate is traditionally punished by death for men and by life imprisonment for women. The death penalty for apostasy is apparent in a range of Islamic states including: Iran,[4] Egypt,[5] Pakistan,[5] Somalia,[6] United Arab Emirates,[7] Qatar,[8] Yemen[8] and Saudi Arabia.[5] Although there have been no recently reported executions in Saudi Arabia,[9] a judge in Saudi Arabia has recently recommended that imprisoned blogger Raif Badawi go before a high court
on a charge of apostasy, which would carry the death penalty upon conviction.[10] While a death sentence is rare, it is common for atheists to be charged with blasphemy or inciting hatred.[11] New "Arab Spring" regimes in Tunisia and Egypt have jailed several outspoken atheists.[11]
Since an apostate can be considered a Muslim whose beliefs cast doubt on the Divine and Qur'an, claims of atheism and apostasy have been made against Muslim scholars and political opponents throughout history.[12][13][14] Both fundamentalists and moderates agree that "blasphemers will not be forgiven" although they disagree on the severity of an appropriate punishment.[11] In northwestern Syria in 2013 during the Syrian Civil War, jihadists beheaded and defaced a sculpture of Al-Maʿarri (973–1058 CE), one of several outspoken Arab and Persian atheist intellectuals who lived and taught during the Islamic Golden Age.[15][16]
Jordan requires atheists to associate themselves with a recognized religion for official identification purposes. [17] In Egypt, intellectuals suspected of holding atheistic beliefs have been prosecuted by judicial and religious authorities. Novelist Alaa Hamad was convicted of publishing a book that contained atheistic ideas and apostasy that were considered to threaten national unity and social peace.
How many Iranians are Atheists?
Atheism in Iran has a long historical background but non-religious citizens are officially unrecognized by the Iranian government. In official 2011 census, 265,899 persons didn't state any religion which is about 0.3% of total population. [18]
However, there is no exact statistics about it and it therefore hard to know if the question makes a correct presumption, because Iran has laws that persecute "apostasy". Therefore, it is essentially impossible for an Iranian census or survey to get accurate results on religious belief, as even those who do not believe in a god would be quite correctly afraid to report such disbelief.
Given that, it would be way difficult to ascertain how many atheists there actually are in Iran and probably many more than it is reported, and many atheists still pretend to believe to avoid danger.
I would presume that the reasons Iranians become atheists are similar to anyone else in other countries and with the Internet making access to information easy, indoctrination becomes far more difficult. Iranians, like others, are discovering that the indoctrination they were given is flawed and very likely incorrect. Eventually, that will undermine religion everywhere, but in more repressive societies, that will take more time and may not have immediately visible effects.
How hard is being an Atheist in Iran?
Under Iranian law, apostasy from Islam is punishable by death. Non-religious Iranians are officially unrecognized by the government, and one must declare oneself as a member of one of the four recognized faiths in order to avail oneself of many of the rights of citizenship. [19] Citizens of the Islamic Republic of Iran are officially divided into four categories: Muslims, Zoroastrians, Jews and Christians. This official division ignores other religious minorities in Iran, notably the atheists. [20]
Since atheism is not a belief nor a religion, non-believers are not given legal status in Iran. Following that, declaration of faith in Islam, Christianity, Judaism or Zoroastrianism is required to avail of certain rights such as applying for entrance to university,[21][22] or becoming a lawyer, with the position of judge reserved for Muslims only.[23][24]
Numerous writers, thinkers and philanthropists have been accused of apostasy and sentenced to death for questioning the prevailing interpretation of Islam in Iran.[25][26][27] The Iranian Atheists Association was established in 2013 to form a platform for Iranian atheists to start debates and to question the current Islamic regime's attitude towards atheists, apostasy, and human rights.[28]
The law against blasphemy complements laws against criticizing the Islamic regime, insulting Islam, and publishing materials that deviate from Islamic standards. The regime uses these laws to persecute dissidents and journalists. These individuals are subject to surveillance by the "religious police," harassment, prolonged detention, mistreatment, torture and execution.
For Instance, following the release of the song "Ay Naghi!" ("Hey, Naghi!") by Shahin Najafi, an Iranian singer, Grand Ayatollah Lotfollah Safi Golpaygani, a 101-year-old Shi'ite cleric based in Qom, issued a fatwa death sentence against him for apostasy.[29] Grand Ayatollah Naser Makarem-Shirazi, a "source of emulation" for many Shia Muslims, also issued a fatwa declaring Najafi guilty of apostasy.[30] As of 15 May 2012, more than 800 people in Iran had joined a Facebook campaign calling for Najafi to be executed, saying they were ready to assassinate him if necessary.[31] An Iranian web site, Shia-Online.ir, offered a
US$100,000 bounty to anyone who killed Najafi [29]and in May 2012, the online site "HonareNab.ir" posted an online "Shoot the Apostates" flash computer game inviting people to shoot and kill Najafi.[32] "Those who love Imam Hadi (tenth of the Twelve Imams of Shia Islam), can practice killing Shahin Najafi by playing this flash game," said Honar Nab Eslam, who developed the game.[33]
Moreover, According to the U.S. Department of State 2002 report on religious freedom in Iran:
"The Government is highly suspicious of any proselytizing of Muslims by non-Muslims and can be harsh in its response, in particular against Baha'is and evangelical Christians. The Government does not ensure the right of citizens to change or renounce their religious faith. Apostasy, specifically conversion from Islam,can be punishable by death" (U.S. DOS 7 Oct 2002).
There is no official law against apostasy in Iran, but with the integration of the Revolutionary Courts with the national court system, the religious courts, using the religious writings of Ayatollah Ruhollah Khomeini, have applied the death sentence to cases of apostasy (HRW Sep 1997, p. 15, 29). Human Rights Watch and other sources have reported numerous cases of death sentences handed out for apostasy, but International Christian Concern, on their website, has numerous reports of lesser consequences as well as severe punishment being applied for apostasy, reporting on several instances in the late 1990s when purely economic sanctions were applied against apostates (ICC 18 Sep 2002).
Apparently disconnection from the majority of people and the government system can have a serious negative impact on the mental and psychosomatic welfare of atheists. Fear of persecution and prosecution is an ongoing problem for them and seeking refuge as their primary human right needs to be respected and supported by secular countries.
What can be done?
As mentioned above, the atheists, particularly Iranian atheists, fear persecution inside and outside their home countries. Their right to seek refuge should be respected by secular governments. They are not the only sufferers of the persecution, as their family also can be systematically harassed and deprived of their basic rights, such as getting a government job in a process called "gozinesh", a persecution process which has been described by Ahmad Shaheed in his yearly report [34].
Atheists need to seek ways to become more visible. Increasing the visibility of atheists will assist to make their presence the norm and consequently increase tolerance towards them, particularly in Muslim communities.


References
Robert Evans (9 December 2012). "Atheists around world suffer persecution, discrimination: report". Reuters.
"International Humanist and Ethical Union – You can be put to death for atheism in 13 countries around the world".
Robert Evans (9 December 2013). "Atheists face death in 13 countries, global discrimination: study". Reuters.
"Iran hangs man convicted of apostasy". Reuters. Retrieved 5 March 2015.
"Supporting Islam's apostates", The Guardian
"Somali executed for 'apostasy'". BBC News. BBC. Retrieved 5 March 2015.
"Crimes punishable by death in the UAE include…apostasy – Freedom Center Students". Retrieved 5 March 2015.
"/news/archives/article.php". Archived from the originalon 9 July 2007. Retrieved 5 March 2015.
CTV news, "'Apostasy' laws widespread in Muslim world"Archived 20 January 2012 at the Wayback Machine, quote: "Islamic Shariah law considers conversion to any religion apostasy and most Muslim scholars agree the punishment is death. Saudi Arabia considers Shariah the law of the land, though there have been no reported cases of executions of converts from Islam in recent memory."
Abdelaziz, Salma (26 December 2013). "Wife: Saudi blogger recommended for apostasy trial". CNN. Retrieved 8 January2014.
"No God, not even Allah: Ex-Muslim atheists are becoming more outspoken, but tolerance is still rare". Economist. 24 November 2012.
Kamrava, Mehran (2006). The new voices of Islam: reforming politics and modernity: a reader. I.B.Tauris. pp. 123–24. ISBN 978-1-84511-275-2.
Hamad, Ahmad (1999). "Legal plurality and legitimation of human rights abuses". In Al-Zwaini, Laila; Baudouin Dupret; Berger, Maurits. Legal pluralism in the Arab world. The Hague: Kluwer Law International. p. 221. ISBN 978-90-411-1105-0.
Zaki Badawi, M.A. (2003). "Islam". In Cookson, Catharine. Encyclopedia of religious freedom. New York: Routledge. pp. 204–8. ISBN 978-0-415-94181-5.
Syria Violence Claims Head of Ancient Arab Poet. Reuters, 12 February 2013. Accessed 15 December 2013.
Jihadists Behead Statue of Syrian Poet Abul Ala Al-Maari. The Observers, France 24. 14 February 2013.
Accessed 15 December 2013.
"International Religious Freedom Report 2008-Jordan". US of Bureau of Democracy, Human Rights,
and Labor. Retrieved 14 March 2009.
SCI (2011). Selected Findings of National Population and Housing Census Archived 2013-05-31 at the Wayback Machine. Tehran: Statistical Centre of Iran, p. 26, ISBN 978-964-365-848-9.
Public Opinion Survey of Iranian Americans. Public Affairs Alliance of Iranian Americans (PAAIA)/Zogby, December 2008. Retrieved April 11, 2014.
"Disparaging Islam and the Iranian-American Identity: To Snuggle or to Struggle". Payvand.com. 21 September 2009.
"Discrimination against religious minorities in IRAN"(PDF). Fédération Internationale des Ligues des Droits de l`Homme and the Ligue de Défense des Droits de l'Homme en Iran. August 2003. Retrieved 13 March 2009.
"Iranian Atheists Association: Issues". Iranian Atheists Association. Archived from the original on 24 September 2013.
"Iran: A legal system that fails to protect freedom of expression and association". Amnesty
International. Retrieved 14 March2009.
"Apostasy in the Islamic Republic of Iran". Iranian Human Rights Documentation Center. Retrieved 22 June 2015.
"Iranian Writer Sentenced to Death for Apostasy". Iran Human Rights Documentation Center. Archived from the original on 23 June 2015. Retrieved 22 June 2015.
"Human Rights Questions: Human Rights Situations and Reports of Special Rapporteurs and Representatives – Situation of Human Rights in the Islamic Republic of Iran". Iran Human Rights Documentation Center. Archived from the original on 24 September 2015. Retrieved 22 June 2015.
"Witness Statement: Mahmoud Roghani". Iran Human Rights Documentation Center. Retrieved 22 June 2015.
"About Us". Iranian Atheists Association. Iranian Atheists.org. Archived from the original on 28 September 2013. Retrieved 26 July 2019.
Farnaz Fassihi (16 May 2012). "Iranian Rapper Fears for His Life after Fatwa". The Wall Street Journal. Retrieved 17 May 2012.
*Tony Paterson (17 May 2012). "'Blasphemous' rapper Shahin Najafi goes into hiding after Iran's hardline clerics put a $100,000 bounty on his head". The Independent. Retrieved 17 May 2012.
*Carter Maness (17 May 2012). "Iranian Rapper Shahin Najafi Faces $100K Bounty, Death Threats over Song". MTV News. Retrieved 17 May 2012.
Bozorgmehr Sharafedin (15 May 2012). "Iranian rapper faces death threats for 'insulting' song". BBC. Retrieved 18 May 2012.
*Robin Pomeroy (14 May 2012). "Iranian rapper draws Shi'ite wrath, death bounty". Reuters. Retrieved 18 May 2012.
*Saeed Kamali Dehghan (14 May 2012). "Iranian rapper faces death threats and fatwa for 'blasphemous' song". The Guardian. Retrieved 18 May 2012.
Bozorgmehr Sharafedin (15 May 2012). "Iranian rapper faces death threats for 'insulting' song". BBC.
Retrieved 18 May 2012.
"Shoot the Apostates". Art Institute of Islamic Purity. Retrieved 1 June 2012.
*"Play 'Shoot the Apostate'". Fars News Agency. Retrieved 1 June 2012.
*"Computer game for killing the rapper Shahin Najafi produced in Iran". Lenz Iran. Retrieved 1 June 2012.
[Permanent dead link]
*Online Video Game to Kill Iranian Rapper Shahin Najafi on YouTube
Samia Zahid. "'Target the Mortad', Iran Develops a Game against Shahin Najafi". Kabir News. Retrieved 2 June 2012.
Shaheed, A. March 2014 Report of the Special Rapporteur on the situation of human rights in the Islamic Republic of Iran, presented to the 25th Session of the Human Rights Council. Available from: http://shaheedoniran.org/english/dr-shaheeds-work/latest-reports/march-2014-report-of-thespecial-rapporteur/.