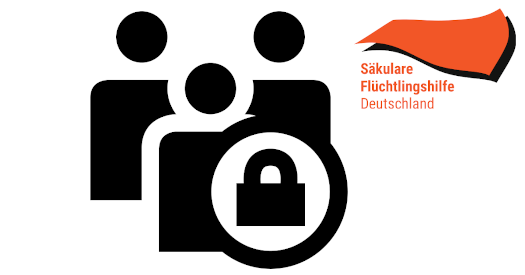 This interactive webinar (90 minutes) is presented by tech expert Walter Palmetshofer of Open Knowledge Foundation (OKFN) pro bono for Atheist Refugee Relief.
June 6, 2020
4 p.m.
Registration is free! Please send an email to
event@atheist-refugees.com
Target group: atheist activists and refugees in Germany and abroad. Anyone interested is welcome, of course.
Due to the Corona-crisis the events of Atheist Refugee Relief are currently online only. When you register for this webinar, you will be emailed a link to join a Jit.si webinar.
Agenda
Why
Protecting you and your colleagues and friends
Default: assume your communication is broken, not secure
Stay up-to-date, it is an ongoing process
What
Use cell and smartphones as securely as possible
Keep your online communication private
Protect yourself and your data when using social networking sites
Protect your device from malware and hackers
Remain anonymous and bypass censorship on the internet
Create and maintain secure passwords
Protect the sensitive files on your device
Destroy sensitive information
Backup your data
Protect your data from physical threats
Where
Organizations, events and spaces
How
Tools
Tutorials
First steps (during an online Q&A)