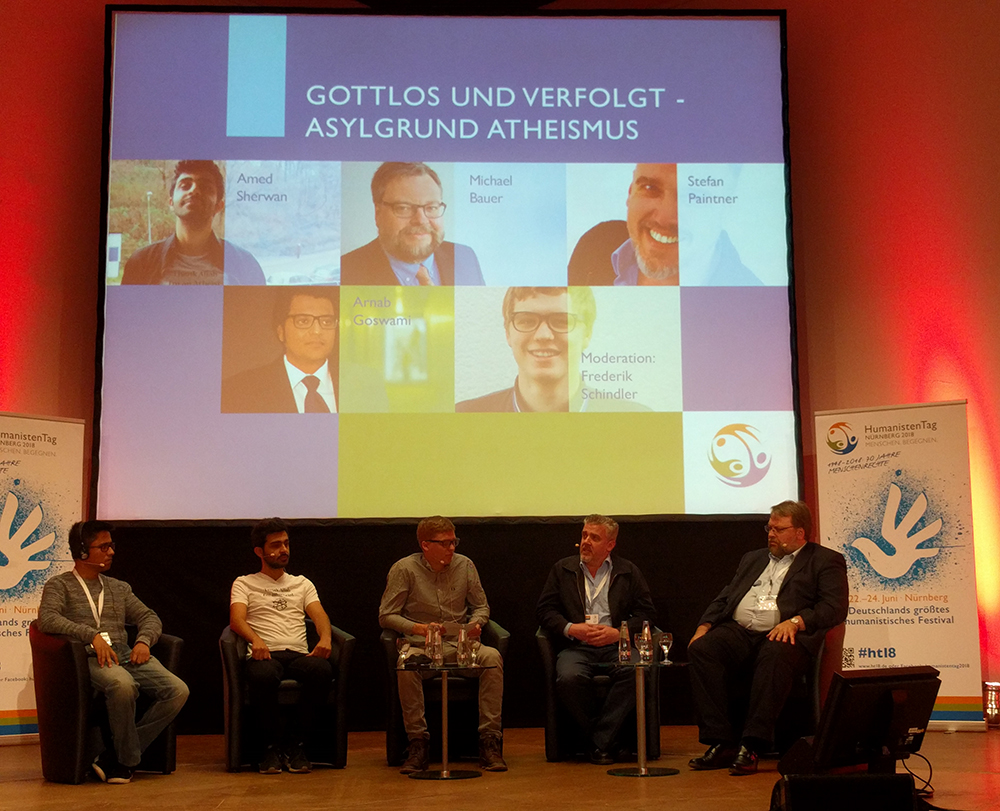 "The protection of those who fled without faith must also be better ensured in Germany. Because they're not safe here either from access by family or religious fanatics." During the discussion at the Humanist Day 2018 in Nuremberg, Stefan Paintner (Atheist Refugee Relief) addressed the special situation of religious-free refugees. The public and politicians are not yet sufficiently aware of the problem – all panel participants agreed on this.
On the topic "Godless and persecuted – reason for atheism", the Bengali blogger Arnab Goswami, the Iraqi blogger and activist Amed Sherwan and Michael Bauer from HVD Bayern sat on the podium alongside Stefan Paintner.
The two bloggers drew attention to the situation of atheists in Muslim countries. They reported on their own very traumatic experiences, which went as far as torture.